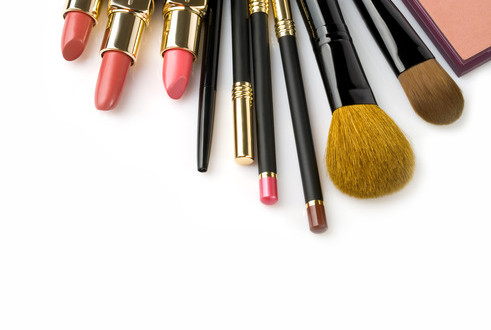 Interesting Facts On Cosmetology
Cosmetology is an "out-of-the -book" occupation and a life long learning process. Dating back in ancient times,the history of cosmetology is a long one.Simply defined as the study and application of beauty treatment.This practice can be divided into seven parts. Beauty Therapist – deals mainly in massages, surgical facelifts, muscle toning and eyebrow and eyelash shaping. Manicurist – normally take care of hands (manicure) and feet (pedicure). Nail Technician – specializes in nails, can do both manicure and pedicure, fake nails and gelling nails. Shampoo Technician – highly specialized in many forms of Hair conditioning and shampooing as well as knowledge in chemicals. Esthetician – commonly known as skin specialists.in some cases they work independently in spas or in some circumstances under the guidance of a qualified doctor. They cannot make a medical prescription but are authorized to perform specialized like facials, waxing and bleaching. Hair Stylist;can do haircuts, relaxers and coloring and lastly. Electrologist – specializes mostly in all manner of electrolysis methods. Electrolysis method of hair removal is permanent.
Here are a couple of interesting facts on cosmetology that show why that honorable pain one goes through to get that great look is worth.

Attractive Remuneration Packages
Cosmetology as a career carries very attractive salary packages. This is as a result of the growing needs from customers arising from this ever growing beauty industry. Have drastically increased their earning power raking in approximately $30,000 to $50,000 per year. This is inclusive of tips that go unreported.
Record Time course Training
Many courses take up to even a maximum of 5 years to complete. Cosmetology is in contrast to this norm as in just 10 to 18 months, a license will be at ones reach. Be it training on a full or part-time basis. Cosmetology does not need large chunks of academic material since it's a hands-on career that encourages the learner to practice and "work-on-as-you-see-it". Normally, most cosmetology schools teach students a lot of beautifying skills to work with nails, hair, skin and makeup aided by machines but the most part being undertaken by hands.
Magical Touch
Its with no doubt that the beauty industry has been on a steady growth in recent years. Beauticians can transform their clients from "simple" to "spectacular', from head to toe in a single session and as minimal time as possible. In addition to being more than artists, cosmetologists tend to add new vitality to other peoples lives through hairstyling, nail drawing, make-up painting and skincare service.
Hot and Beautiful
With the continuing growth and evolution, the beauty industry offers a diverse menu of opportunities. Cosmetologists and hair stylist are highly ranked in the "50 Hottest Jobs" list one can find. A hot job is one thing, what about a hot look? Surely, one expects someone to look good as he/she does to the clients.
Global Recognition
In the world of cosmetology,one can work anywhere. Which ever part of the world one travels, you are bound to come across a wide range of beauty pa lours offering beauty services. A career in beauty offers incredible flexibility in terms of location. Employment can be found in Spas, salons, hotels and resorts which are scattered all over the globe.