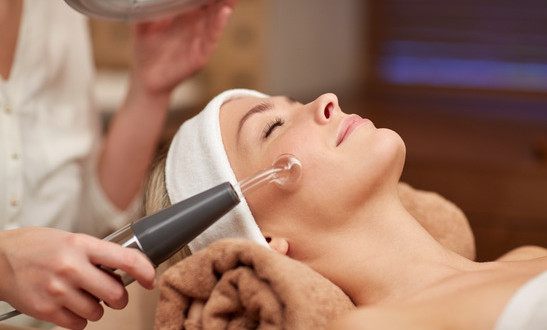 What You Need To Know About Cosmetology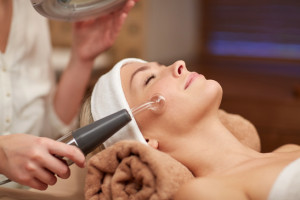 Do you know that cosmetology is a great profession to pursue? Cosmetology involves dealing with your customer one on one to ensure they look great and attractive. Currently, there are so many institutions that do teach cosmetology. However, it is one of the most well-known careers or professions available for people interested. Cosmetology services are widely used around the globe today. One great area of cosmetology is cutting of hair. It stands a good business for any professional cosmetologist. Is your quest for the great facts about cosmetology? Reading through the rest part of this article will unveil the secrets about the named profession easily.
Cosmetology Careers:
This field of profession has basically four careers outline. This can be found in the likes of hair stylists, estheticians, makeup artists, and nail technicians. When elaborating on this field, each aspect has a different role to play. The main task of a hair stylist is to treat or design the hair professionally. Estheticians always deal with skin care. Makeup artists will deal with making your appearance great. In the case of nail technicians, they handle issues on pedicures and manicures.
Salaries:
The salary of experts working in this field varies. There are certain factors that determine the salary of workers in this field of operation. This can be found in the likes of caliber of establishment, skill, and location of the business. From research and feasibility study, it is clear that experts in this field can be paid between 17,000-42,000 dollars. The listed factors are also applicable to different sectors of cosmetology. On this note, as an expert, it is important to take note of these factors when searching for a job in the named field.
License And Education:
Just as salary varies, it is also applicable to education. A high school diploma is the minimum requirement for entry into a cosmetology institution. For you to be hired, you will also be required to obtain a minimum of diploma in cosmetology. It is important to know that an independent makeup artist may not be required for any of the above requirements. State and school requirements may also vary with respect to hours. A passing grade is usually the license test that you will obtain after graduating. This will help you to get a license in practicing your profession.
Search For Jobs:
From research and feasibility study, it is clear that job in this field will increase by different rates during 2016. For makeup artists, there is every possibility the increments get to 40 percent. For nail technicians, the increment rate can move close to 28 percent. There could be about 12 percent increase rate for hair stylists. Nevertheless, estheticians may as well experience 34 percent increment during the same frame of time. For the four areas of the field, there is a bright future.
Conclusion:
With the simple explanation in this article, you will discover that cosmetology remains a great profession to practice. People working in this field will also experience flux in jobs during the future time frame. You can give it a try now.
Unique Beauty Tips To Feel Confident
There is no better place to find unique beauty tips than esthetics school of beauty. This exceptional, recognized institution has qualified and trained professionals in beauty. Esthetics school encourages students pursuing the course of beauty to become competent in their field through unique beauty tips to enhance appearance.
The first impression that people have about an individual is very crucial. Beauty itself is not necessarily what is visible but how one appears and presents themselves. Below are unique beauty tips that will enhance your appearance and make you glow amazingly.
Confidence
Beauty is enhanced even without makeup if one appears confident about their appearance. Good grooming and decent clothes add one's confidence and beauty to their appearance.
Facial appearance
The first thing that the world sees is the face. The face carries essential parts that can be enhanced to add beauty. The hair, eyes, eyebrows, lips, nose, ears and the skin play a significant role in enhancing beauty. Having the right hairstyle to suit your shape of the face is one secret that most people do not know about. It is always important to put a hairstyle that suits your shape of the face and head.
Hairstyle
Having a hairstyle that adds a fringe for individuals who have a big forehead for example, is a useful tip of covering the forehead yet making them look good. People who have small heads or weak hairlines should consider adding weight to their hair through putting on a heavy weave that adds weight to the hair and encourages the growth of a new hairline.
Waxing
The temporary hair removal on the legs, armpits or any desired body part is a great way of achieving good grooming and enhancing beauty as well.
The eyes
Well-shaped eyebrows give every woman a classy look. Having the eyebrows trimmed, tweezed or shaped on a weekly basis ensures that you appear elegant and sassy. Besides the eyebrows, people who have few eyelashes can enhance their appearance through buying custom-made eyelashes. The eyes are a sensitive part of the face that needs proper care. Tired eyes are visible through formed eye bugs and puffy eyelids. To ensure that the eyes have a fresh look, always have enough rest and sleep well. It reduces swollen eyes and decreases eye bugs. Putting cucumbers on the eyelids is a good therapy for beauty as it ensures that the eye muscles relax.
Lips
The lip scrubber is a useful beauty tip to help wash off the dead lip skin. It ensures that the left over lipsticks or lipgloss is cleared and gives a fresh look to the lips.
Nose and ears
Beauty can be enhanced through wearing jewelries, studs and rings. A nose or earring/ stud is a great way of adding beauty. The ring should be sterilized to avoid causing any infections to the user.
Skin
As the largest body organ, the skin needs to be taken care of properly. One of the simplest ways of taking care of the skin is having a bath daily and exfoliating especially the face which is more sensitive to the rays of the sun. Exfoliation helps remove dead cells and enhances a clean fresh look.